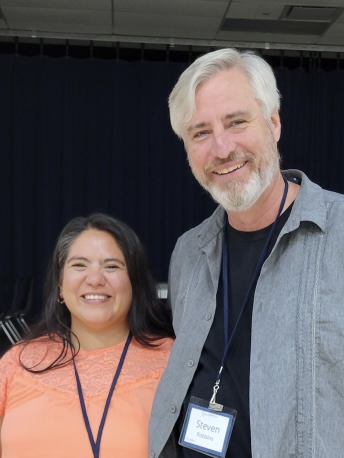 Eurhythmics: Music in Motion
Week long, summer workshop taught by Kay Piña and Steven Robins.
Speakers
Kay Piña

PhD Candidate at Penn State University

Steven Robbins

General Music Teacher, Texas Public Schools

Steven Robbins is a K-5 elementary general music teacher in Texas. He has utilized Eurhythmics in both the music classroom and in therapeutic environments. He is a Certified Teacher of Eurhythmics and a Master Teaching Artist with the American Eurhythmics Society.