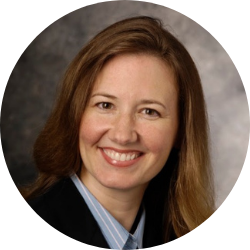 Eurhythmics for the School Music Classroom (MU 524)
Dr. Bonnie Jacobi (Master Teaching Artist), Ms. Dooseon Woo (Master Teaching Artist)
Course Description: Eurhythmics for the School Music Classroom (MU 524) is a graduate-level, three-credit elective course designed for classroom music teachers and/or music therapists seeking experiential, movement-based strategies and techniques to strengthen student learning, hearing, literacy, creativity, expressivity, and overall musicianship. Students will be introduced to the philosophy and instructional approach of Émile Jaques-Dalcroze (1865-1950). Components of the course include: Eurhythmics & Movement, Solfège Rhythmique, Improvisation (instrument, movement, vocal, text), Plastique Animèe for the classroom, Pedagogy Application for grades K-5. Classroom music teachers learn how to apply Eurhythmics principles to create effective, age-appropriate lesson activities and plans for immediate use with students, while at the same time strengthening their individual musicianship and movement.
https://music.colostate.edu/eurhythmics/
Contact: Dr. Bonnie Jacobi, bonnie.jacobi@colostate.edu
Speaker
Dr. Bonnie Jacobi

Coordinator of music education and the Director of the Colorado Kodály Institute.

Associate Professor of Music Dr. Bonnie Jacobi was recently invited to join the editorial board of the Journal of Historical Research in Music Education (JHRME). Founded in 1980, the Journal is an international, peer-reviewed music education journal published through SAGE Publications and housed within the National Association for Music Education (NAfME).

According to the publication's website, the JHRME is the "only music education journal whose topics focus solely on the diverse international history of music education including biographical, methodological, sociological, historiographical and qualitative studies of music teaching and learning."

Dr. Jacobi has been published in the Journal, including her paper, "Music in Higher Education for Females in Nineteenth-Century America." 46 (2001)

At Colorado State University, Dr. Jacobi serves as the coordinator of music education and the director of the Colorado Kodály Institute.